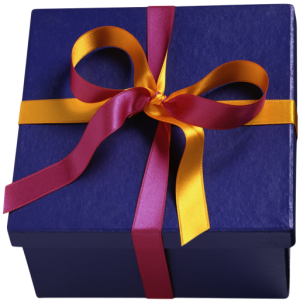 By Kimberly Wilkes, journalist and author of Eastern Sierra And Death Valley Camping With Privacy
Here are some great gift choices that will bring a smile to the face of anyone who loves the Eastern Sierra or Death Valley. With some of these gifts, you'll even be doing your part to help protect one of the most scenic and special places in the country.
Mono Lake Calendar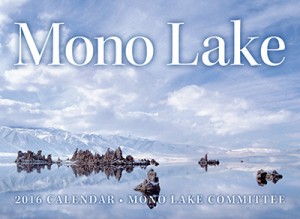 Mono Lake is one of the most unique lakes on the planet. And it's like nothing else you'll ever see in the Eastern Sierra. With its tufa towers and nearby volcanic craters, it has an otherworldly beauty. With the Mono Lake Committee's 2016 calendar, the people on your gift list can admire a photograph of this stunning landscape every month of the year. And, you'll be supporting the preservation of the lake when you buy the calendar.
Price: $14.95
Click here to visit the Mono Lake Committee store and buy the calendar.
A Great Gift For Campers Who Like Privacy
Does someone on your gift list like to camp in the Eastern Sierra or Death Valley? Then make life easy for them. They'll never have to guess again which campsites on recreation.gov have the most privacy or which first-come, first-served campgrounds have the best selection of private campsites thanks to our new book Eastern Sierra And Death Valley Camping With Privacy: Your Guide To The Most Private Campsites Near Mammoth Lakes, Tuolumne Meadows, Death Valley And Beyond.
We looked at 3,416 campsites in the Eastern Sierra and Death Valley, chose the ones that had the most privacy, and then critiqued and rated each campsite. Whether you want to increase your chances of finding a spot away from noisy neighbors or simply want to camp in a site where the lights of nearby campers won't interfere with your view of the stars, this book will make your camping experience more peaceful and less stressful.
With Eastern Sierra And Death Valley Camping With Privacy, the people on your gift list also will know which campgrounds have Verizon cell phone service. That's information we haven't been able to find online.
Buy the book through December 31, 2015 and we'll contribute $2 of each book sold to the Eastern Sierra Land Trust. So you're not only buying a gift—you're helping to preserve the Eastern Sierra, too.
Price: $21.83 on Amazon.
Click here to buy the book on Amazon. It's also available at Spellbinder Books and Range & River Books in Bishop, California, The Booky Joint in Mammoth Lakes, Mammoth Welcome Center,  the Eastern Sierra Visitor's Center in Lone Pine, and the Mono Lake Committee Bookstore in Lee Vining.
Photography Books And Stunning Eastern Sierra Fine Art Prints
Mountain Light Gallery pays tribute to the late outdoors photographer Galen Rowell, who died in a plane crash in 2002. From posters of lenticular clouds over the Owens River to a fine art print of alpenglow on Keeler Needle to books and notecards featuring stunning vistas in the Eastern Sierra, Mountain Light Gallery has a gift for anyone who appreciates the stark beauty of the high desert or the majestic grandeur of the Eastern Sierra peaks. Gift certificates also are available.
Price: Depends on the item.  
Click here to visit Mountain Light Gallery's online store.
Mono Lake Earrings
The husband and wife team of John and Gina Webber crafted these lightweight wooden earrings, which showcase Mono Lake's famous tufa towers. The earrings are handmade, so each pair is a one-of-a-kind creation. When you buy the earrings, you also are doing your part to protect Mono Lake since the proceeds all go to the Mono Lake Committee.
Price: $45.00
Click here to order from the Mono Lake Committee online store.
Sage to Summit Gift Card
These folks not only know the Eastern Sierra—the best trail running and fastpacking routes as well as the best mountain outings—they know the gear you need to stay comfortable while you're exploring. From jackets to shoes to food to take on the trail, Sage to Summit has everything an adventure-seeking visitor to the Eastern Sierra needs. I bought comfortable hiking boots from Sage to Summit that I absolutely love. You can visit their location in Bishop or their online store.
Price: Cards available in $10 to $1,000 denominations.
Click here to buy a Sage to Summit gift card.
I Love The Eastern Sierra is a participant in the Amazon Services LLC Associates Program, an affiliate advertising program designed to provide a means for sites to earn advertising fees by advertising and linking to Amazon.com. We will only become an affiliate for books we have read or written or products we have used in order to make sure we are only recommending the best quality products. Participating in the Amazon affiliate program allows us to raise extra funds so we can continue to provide you with great free content about the people and places of the Eastern Sierra.